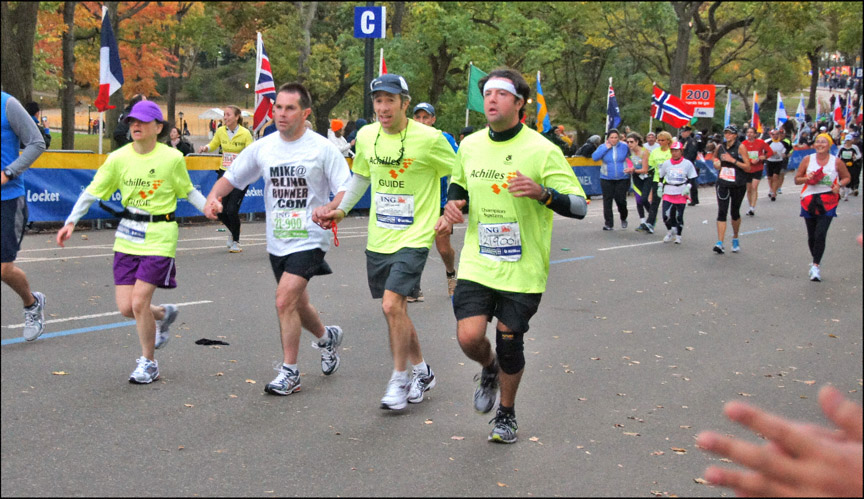 Wahoo! That is number 4 marathon done! And number 4 New York Marathon at that.
2011's main event was to once again complete the ING New York City Marathon which was held on Sunday 6 November 2011. The ING NYC Marathon is a 42.2 kilometre run through the streets of New York's five boroughs: Staten Island, Brooklyn, Queens, the Bronx, and Manhattan with the support of over two million enthusiastic spectators. The course travels through dozens of culturally and ethnically diverse neighbourhoods, passing over five bridges, and finishing up at Tavern on the Green in world-famous Central Park. For more info on the ING New York City Marathon check out the official New York Marathon Website
I ran in association with Achilles International New Zealand. Achilles supports people with disabilities to Participate in mainstream sporting events with the major focus being the New York City Marathon.
My build up this year had gone pretty well until I got a chest infection a month out from the marathon which took me right out of training for two weeks and a slow come back. I seem to find these obsticles but they only make life more interesting. (Interesting/annoying)
We arrived in New York on the Tuesday night before the Sunday run. Well I did anyway. My bags seem to decide to take the slow route so I got my baggage two days later. When your running gear including shoes are floating around the lost baggage system of the world a few days before a marathon on the other side of the world from where you live this can cause a little concern. It was the first time that I had not travelled with my running shoes in my hand luggage. Yeah, cheers for that. Oh well it all arrived in time so that was all good.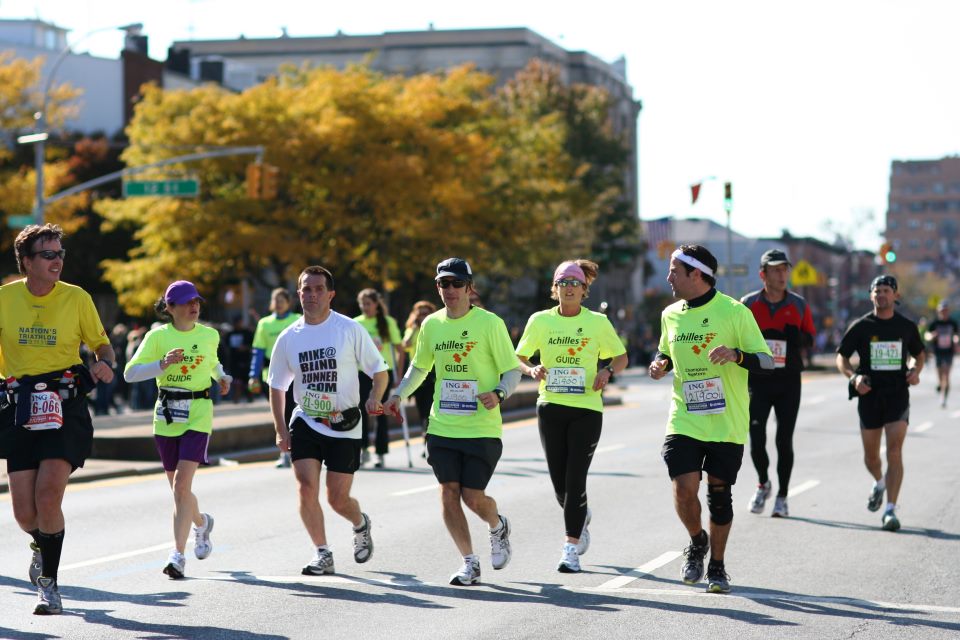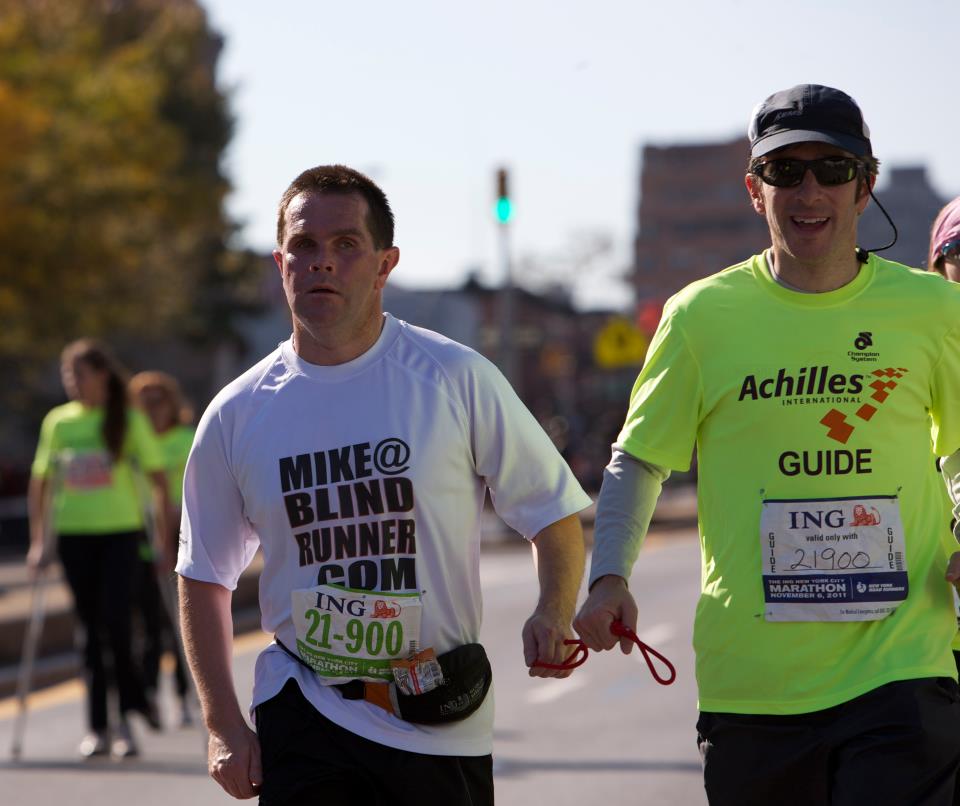 With the last 300 metres to go we as a team linked up, plucked out the last of the energy and ran up the final hill together and over the finish line to thunderous cheers of spectators. Just amazing and such a special moment that I am sure will stay with us for ever.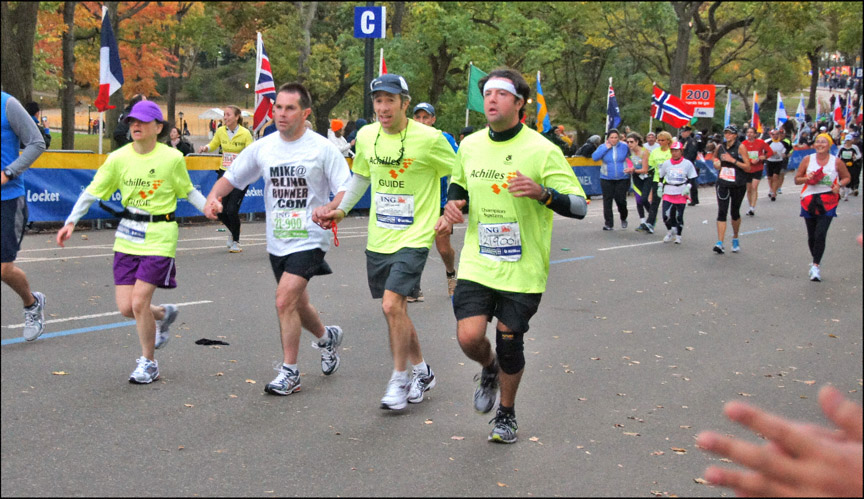 6:52. Not a time to rave about, but we still successfully finished. 42 kilometres is difficult to travel on foot whether fast or slow.
Then it was collect your medal and goodie bag and get a few photos then move through to the Achilles area and catch up with the rest of the NZ team. At least we then got a cold beer before being driven back to the hotel for a shower follwed by a good meal and a well deserved sit down.
It was great to continue putting myself up as an example that people with disabilities can participate in these events and not let any physical impairment limit what you can achieve in life.
Congratulations from me to all of the other 2011 Achilles NZ team for completing the marathon. Again, a huge thanks from me for helping make this week an outstanding success and a long-lasting memory. You are a great bunch of people and I hope you each got as much out of this event as I did. A special thanks to Peter Loft (our team manager) to doing such a top job.
Website created by Michael Lloyd - © Blindrunner.com 2007 - 2012